New Program 2022: La Traviata on the scene of the Flaiano Theatre in Rome
The hall of the Flaiano Theatre is going to host – for the new 2022 Season – the most famous, moving and most frequently represented opera of all times: La Traviata by Giuseppe Verdi. An all-new environment for the Rome 2022 Great Opera Season by Opera e Lirica. The much awaited reopening of theatres in Rome sheds new lustre on the opera concerts in this graceful and elegant environment, with a cosy hall that allows the audience to enjoy a perfect view of the artists on stage. La Traviata is going to run every Sunday from 3 rd April to 22 nd May 2022. Start time 8:30 PM - Seating options: Gallery or Stalls, starting from €45.
History of the Flaiano Theatre in Rome
How has the Flaiano Theatre turned from the programme of the Piccola Lirica (short opera versions) in the late Nineties, to the Great Opera with La Traviata? Let's go through a brief overview of its unusual history. The Flaiano Theatre in Rome was inaugurated in 1928 and dedicated to the little ones. It was indeed named Teatro dei Fanciulli, or "Youths' Theatre", but the charm and elegance of its space also attracted the 'Big', less than 20 years later. Both its seats and its stage hosted the élite of renowned national artists and intellectuals of the time, from Anna Magnani to Luchino Visconti, from Monica Vitti to Raffaele Pisu.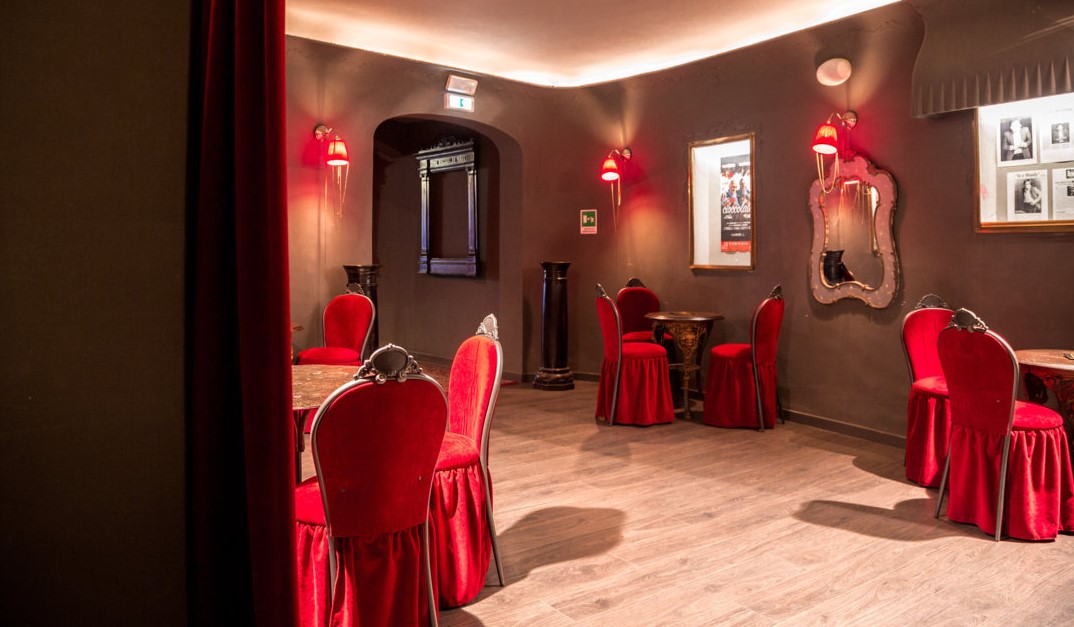 Flaiano Theatre and the Opera
As previously mentioned, the opera had already appeared at the Flaiano Theatre in Rome, although in a shorter version, with the Piccola Lirica project in 1997. La Traviata by Giuseppe Verdi is instead a totally new programme presented by Opera e Lirica in this theatre. An all-new stage for the first among all operas. We are looking forward to welcoming you all – Our artists are eager to come back on stage. We are going to admire the extraordinary performance by the protagonists, the soprano Aleksandra Buczek and tenor Emil Alekperov, together with the other opera interpreters, accompanied by the Opera e Lirica Orchestra and, surely, by the clamour of your applause.